Win-Win Lottery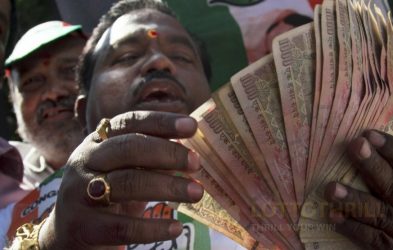 Established in 1967, the Kerala Lottery System is played by millions of Indians and consists of seven different lotto games. Participating in these costs about Rs. 30, and the government claims that it usually sells hundreds of thousands of tickets each day.
Shortly about Kerala Lotteries
Each day of the week corresponds to a different game in the Kerala Lottery System. Here's a brief overview of the different lotto games that can be played and on what day of the week they are drawn:
| | |
| --- | --- |
| Sunday | Pournami Lotto |
| Monday | Win-Win Lotto |
| Tuesday | Sthree Sakthi Lotto |
| Wednesday | Akshaya Lotto |
| Thursday | Karunya Plus Lotto |
| Friday | Nirmal Lotto |
| Saturday | Karunya Lotto |
All these are incredibly popular and attract a ton of players. However, easily the most well-known is the Win-Win weekly lottery, which is drawn every Monday. This is the longest-running game in the Kerala Lottery System and is perceived by many as a great way to start their week.
If you're interested in playing the Win-Win Lotto, then here are a few important things that you should know.
How is the Win-Win Lotto Played?
Like taking part in much other games in the Kerala Lottery System, playing the Win-Win Lotto means approaching licensed Lottery Agents and buying a Win-Win Lottery ticket from them, which costs anywhere between Rs. 30 and Rs. 40. A unique code printed on the front of each ticket consists of two letters. The first letter is always "W", the second can be any letter from A to Z. The letters are followed by a series of six random numbers.
For example, the Win-Win Lotto draw last April 26, 2021, resulted in the jackpot being won by the ticket number WT-282516 from the town of Chittur-Thathamangalam. Meanwhile, ticket number WN-699007 from the Kayamkulam Municipality, as well as ticket number WT-393717 from the city of Kollam each took home the third prize.
Winning the Win-Win Lotto is easy – the complete code on your Win-Win lottery ticket simply has to match the one drawn every Monday. This particular game has eight different prize categories, which is why you shouldn't be disheartened when you fail to land the jackpot.
It's important to note that a person must be at least 18 years old to participate in the Kerala State Lottery. This rule is strictly enforced, so don't be surprised when a licensed lotto agent asks to see an official ID before allowing your purchase to go through.
What are the Different Win-Win Lotto Prize Categories?
As previously mentioned, there are eight different prize categories in the Win-Win Lotto. Here's a brief breakdown of each one, as well as your chances of taking home the cash:
| | | |
| --- | --- | --- |
| Prize Category | Prize | Odds of Winning |
| Prize Category 1 | Rs. 7,500,000 | 1 in 10,800,000 |
| Prize Category 2 | Rs. 500,000 | 1 in 900,000 |
| Prize Category 3 | Rs. 100,000 | 1 in 900,000 |
| Prize Category 4 | Rs. 5,000 | 1 in 1,111 |
| Prize Category 5 | Rs. 2,000 | 1 in 833 |
| Prize Category 6 | Rs. 1,000 | 1 in 333 |
| Prize Category 7 | Rs. 500 | 1 in 238 |
| Prize Category 8 | Rs. 100 | 1 in 118 |
| Consolation Prize | Rs. 2,000 | – |
The Consolation Prize is won if the drawn numbers completely match the numbers on your ticket; however, your ticket was for a different series. Each code is denoted with the first letter of the specific game that they're valid for –"W" for the Win-WIn Lotto, "P" for the Pournami Lotto, and so on.
For example, in the Win-Win Lotto draw last April 26, 2021, the individuals holding the tickets with codes WN-282516 and WP-282516 won the consolation prize of Rs. 2,000 because their six numbers matched the ones that had been drawn, although their letter combinations were different.
Now, if your ticket code completely matches the numbers drawn from any of these prize categories, then you'll have a total of 30 days to claim your prize.
To do so, simply present the winning ticket, along with two passport-sized photos and your receipt, at a licensed outlet. Note that the questions printed on the back of it must be filled up, as well. Official documents to prove your identity, such as a passport or a driver's license, are required too.
If you won the Prize Category 1 or the Prize Category 2, then you have to show up at the Directorate of State Lotteries headquarters in the city of Thiruvananthapuram. Otherwise, you simply have to visit the nearest District Lottery Office.
Those living outside of Kerala, though, are free to claim their prize – whatever the value may be – at the Directorate of State Lotteries.
As per the Finance Act of India, your prize money may be subjected to income tax and surcharge deductions. There's also an additional 30% tax on cash amounts of more than Rs. 10,000.
How are Win-Win Lotto Tickets Bought from Agents?
Tickets to games under the Kerala Lottery System are usually bought from licensed agents, who, in turn, purchase them from certified outlets.
Any Indian above the age of 18 can become a licensed agent. While some work independently, others are part of a full-fledged agency.
According to the Department of Lotteries, there are currently 35,000 agents and more than 100,000 agencies actively operating within Kerala.
Besides their commission rates, the Department of Lotteries also motivates agents to work harder by providing them with the following incentives, should they purchase the maximum number of tickets allowed:
| | |
| --- | --- |
| Rule | Incentive |
| Purchase of 25,000 tickets or more | Rs. 4,000 |
| Purchase of 50,000 tickets or more | Rs. 8,000 |
| Purchase of 100,000 tickets or more | Rs. 12,000 |
| Purchase of 200,000 or more | Rs. 16,000 |
| Purchase of 300,000 or more | Rs. 20,000 |
If two or more agents are qualified for the same incentive, then the money will be equally distributed among them.
How to Play in the Kerala Win-Win Lotto
Are you interested in playing in Kerala's Win-Win Lotto? Then, know that you won't be entirely dependent on licensed agents to provide you with tickets. Rather, you can purchase yours from the comfort of your own home.
Here's a simple and easy way to participate in the Win-Win Lotto:
STEP ONE: Head over to the website of a licensed lottery ticket seller
STEP TWO: Choose the number of tickets you want to buy
STEP THREE: Pick your desired numbers
STEP FOUR: Input your personal information
STEP FIVE: Pay for your ticket/s
Afterward, wait until next Monday for the official draw. Alternatively, you can also take a look at our checker or visit another official Kerala Lottery System website.
If your ticket code matches any one of the results, then claim your prize at either a licensed District Lottery Office or the Directory of State Lotteries official headquarters before it's too late!
Good luck and happy playing!