Akshaya Lottery
Lotteries are now spreading their wings all over the Indian nation. So, after Kerala lotteries, we've now brought the great Akshaya to share its facts and benefits with you.
Akshaya is a weekly Kerala lottery. 
Are you curious to know more about this?
Read below to know more!
What is Akshaya Lottery?
Akshaya lottery is a weekly game. It is created by the government of Kerala. Kerala is one of those states of India where people are a huge fan of playing lotteries. Kerala has a large number of lotteries available for its residents.
Lotteries of Kerala vary depending upon their size, jackpot, and availability. Kerala state arranges both daily and bumper lotteries for its residents. Similarly, Akshaya is also one of the weekly lotteries. It is played on Wednesday.
Review our table to know all details of Akshaya:
| | |
| --- | --- |
| Akshaya Lottery of Kerala State Information | Details of the lottery |
| Ticket Price | 30 Indian Rupees. |
| Draw day | Every Wednesday. |
| Draw time | 3:00 P.M (Afternoon) |
| Winners | 8 winners are selected and the last is a consolation prize. |
| Winner's prize | The prize depends on the rank of the winner. Each prize varies in amount. |
Rules to Play Akshaya at your Place
Like every other, the Akshaya lottery has some basic rules and regulations. You must consider these rules before participating in the Akshaya packages. Anyone who tries to break the rules or unfollow them, he/she will not be allowed to participate in it.
For your convenience, we've compiled a complete set of rules for the Akshaya Lottery:
Rules are specifically made for two different processes. The first set of rules is for playing the lottery. The other set of rules is for participation in the lottery.
Rules of playing Akshaya Lottery
The ticket should be valid and bought from a legal seller. 
Your ticket should have a set of 12 series of letters printed on it.
Choose your numbers wisely.
Avoid any sort of cheating to stay safe from ticket cancellation.
Rules of participating in Akshaya Lottery
Age Requirement.
You must be 18 years old or older. Children cannot play this lottery. If you're under 18, you'll have to wait until you turn 18.
Age Requirement Alternative for Residents of INDIA.
However, there's an alternative to the age requirement. If you're a minor, then any one of your elders can buy the ticket on behalf of you as a guardian.
Only Indian residents are eligible to do this. Non-Indians cannot do this step. If you're a non-Indian or playing it outside of India, then this alternative is not for you.
Prize Distribution of the Akshaya Lottery
As there's not only one winner of the Akshaya, so prizes are based on your winning rank. We've coupled up a proper table for your assistance. With this table, you can understand the prize distribution strategy among the winners.
| | |
| --- | --- |
| Winner's Rank | Winning cash prizes |
| 1st (The Number One Winner) | Seventy Lakh Indian Rupees |
| 2nd (The Second Winner) | Five Lakh Indian Rupees |
| 3rd (The Third Winner) | One Lakh Indian Rupees |
| 4th (The Fourth Winner) | Five Thousand Indian Rupees |
| 5th (The Fifth Winner) | Two Thousand Indian Rupees |
| 6th (The Sixth Winner) | One Thousand Indian Rupees |
| 7th (The Seventh Winner) | Five Hundred Indian Rupees |
| 8th (The Eighth Winner) | One Hundred Indian Rupees |
How to Play Akshaya in India?
There are only two ways of playing the Akshaya lottery in India. One is the offline way and the other is the online way.
You can play the lottery depending on your availabilities and facilities. If you'd like to stay home and play, then you can play online. But if you're keen to participate in the lottery physically, then you can play offline.
If you want to know how you can play this lottery without violating any rules, then keep reading!
How to play Akshaya offline in India?
Playing Akshaya offline is very easy. With the help of the below easy steps, you can play it offline:
Buy Akshaya's ticket from any authentic agent or agency. 
Choose your numbers according to your wish.
Wait for the results. 
You will receive the draw results every Wednesday.
How to play Akshaya online in India?
Playing Akshaya online is also easy but you need to be a little bit more careful. Go through our steps thoroughly to ensure you don't miss out on any one of them:
Among all 13 states that sell lotteries have their websites and so do Kerala.
Look Out for an Authentic Website.
Search for the website of legal and authorized sellers of the Akshaya lottery. One of them is Lottoland. Once you find the website, make sure they offer the tickets safely.
Select your Tickets.
Choose how many tickets you want to buy and then proceed further.
Now, Choose your Numbers.
So, after deciding the tickets you need, it's time to choose your numbers. It will double your chances of winning.
Put in all your details.
Once you've done everything, give your details. Please, enter correct details including name, address, and etс. Entering the right details is important as it'll be given forward if you win the Akshaya.
Pay for the Ticket.
Pay for the ticket if you've entered all your details. Double-check your details and then without any hesitation, tap the Pay Now button to proceed.
Wait for the Results.
Now, all you've to do is wait for the draw results. If you've won the Akshaya, then you can collect your prize based on our described claiming method.
Where you Can Check the Lottery Results?
If you want to see the results, then you can visit Kerala Lottery's official website. If due to any error, you can't reach the official website, head over to our website.
We have a lottery results checker on our website. To review the results, simply move to https://lottothrill.com/
How to Claim your Winning Prize?
If you've won the Akshaya lottery, then great!! You can follow our described steps to claim your prize without any problems.
If you've won a prize of up to 5000 Indian rupees, you can simply collect it online from your ticket issuer. But if you've won a prize of up to 100000 or more, then you must go to the lottery office of your district.
For prizes of 1 lakh rupees or more, you need to download the prize claim form from the official website of the Kerala Lotteries. Fill in all the required details on the form and attach the following things:
The original ticket
Ticket purchasing receipt as a proof
Two attested photographs (They should be of passport size)
Winner's attested national identity card
Attested PAN card of the winner
Do you need to Pay the Tax?
Jackpots of more than 10,000 are charged taxes. As this is considered a good amount so Indian government treats this as the salary of the winner. So, you're obligated to pay a tax of 30%.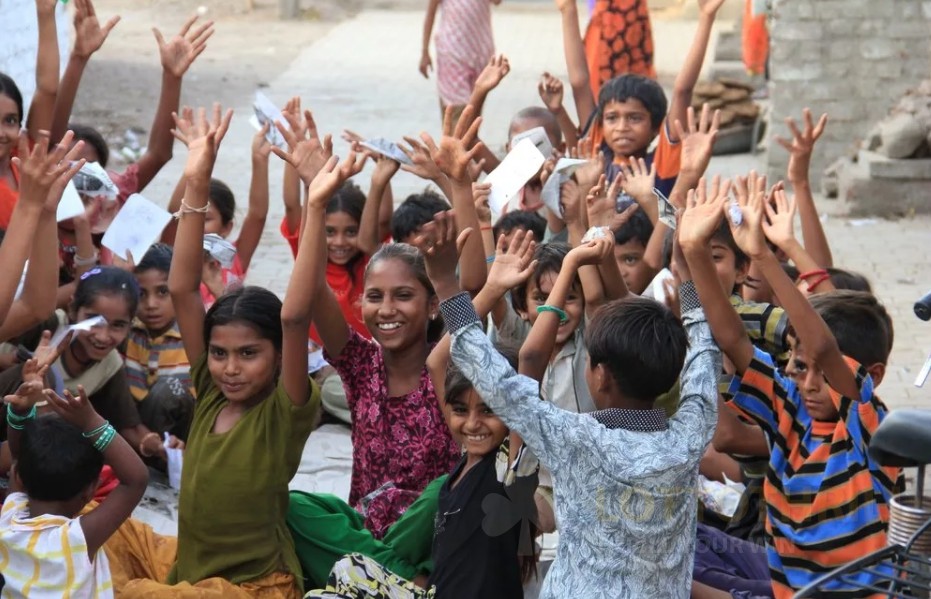 That's all!
So, this was all about the Akshaya. This is a part of Kerala's weekly lotteries. This is quite easy and simple to play. You can participate in this by both playing physically or sitting at your place of comfort. Make sure to buy the tickets legally to avoid any hurdles in your way. You should enter the correct details to ensure you receive your winning prize if you won.
Furthermore, if you want to learn more about lotteries, stay on our website and keep reading!