Powerball Lottery Ticket Price
Do you feel yourself a lucky person? Many people worry about the legality and safety of buying a lottery ticket online, as well as the price they may incur. But no need to fear! We have rounded up and clearly outlined all the information you need in order to be a player in the Powerball lottery and grab your chance at winning your millions!
How much does a Powerball ticket cost?
Tickets to enter the Powerball cost $2 each in the US. This price allows you to decide on 5 separate numbers and an additional Powerball. Alternatively, you can let the computer randomly pick digits for you for the same price.
Addons for Better Powerball Odds
To increase your potential to win, you can add a Power-Play Multiplier to your ticket for $1, and this gives you the opportunity to multiply any winnings by the number on a special lucky ball pulled by the lottery. Some websites also allow for different discounted prices when picking additional lines or multi-draws, again spending more money but for improving your odds.
Money-Savers for Ticket Price
A great way to save money on Powerball tickets is to join syndicates or enter in bundles. Online lottery ticket buyers also have the option of purchasing subscriptions.
These options allow you to enter more tickets, improving your odds but in a budgeted way.
Syndicates
These are groups of Powerball competitors who buy multiple tickets for the lottery together and split any winnings that come from any of the tickets.
Bundles
Bundle packages allow you to have your own individual entry into the Powerball as well as entry in a share of a syndicate.
Subscriptions
A subscription automatically enters the player into the lottery each time for a specified amount of time. This ensures you do not forget to enter or miss an opportunity, and that you are paying a discounted price in the long run. You can even earn loyalty discounts through certain subscription plans.
Entering Powerball Lottery from Outside US
To enter this lottery while in India, all that you have to do is use simple online tools to buy your ticket. This will increase the amount of money you are spending per ticket to a $4-5 price as the website acts as a middleman between you and the Powerball; but considering the possibility of a $20-1537 million Jackpot prize it is certainly worthwhile.
Purchasing tickets online is easy and generally consists of these steps:
Decide which website appeals to you and your lottery needs (see our comparison of sites below)
Find the 'sign up' or 'open account' button and click
Fill in your details such as name, age, country, email address, and further identifiers and payment particulars.
Once your account is created, find the Powerball button and click
Decide on your numbers for your lottery ticket (or select the randomize option). Alternatively, you may enter a syndicate or bundle option
Enter your ticket and make payment
Make sure you check on the results when they are released and hopefully claim your prize!
Lottery Website Comparisons – Services and Prices
It is wise to compare the different websites that offer this service of allowing Indian citizens to enter the US Powerball lottery. Sites such as thelotter and lottoland.asia have affordable prices and are safe and licensed but be sure to check that there are not laws against participating in lotteries in your specific state in India. Here are the differences and similarities between four popular websites.
TheLotter
Has a specific website for Indian players – Lottosmile, which provides different discounts and bonuses to Indian players, especially repeat customers.
Licensed by the MGA of Malta
Over 50 lotteries available to play
Over 5 million players have seen success through this site, accumulating around $90 million
No commission and low service charges
Can automatically add you to a syndicate and manage the purchasing and distribution of prize money if needed.
Requires a simple sign up process to make a profile with all of your relevant details.
Powerball ticket price à around $4 (or 300 Rupees)
Powerball syndicate with 65 lines à around $12
Powerball syndicate with 200 lines à around $14
Also, bundle options ranging from $16 to $30
Multi-draws and subscription options available: every 10th ticket is free
Lottoland
Global website that has brought its services to Asia
Offers special bonuses and seasonal campaigns of discounts.
Licensed by Gibraltar and Great Britain's gambling boards
Access to a variety of traditional lotteries such as the Powerball, cricket lotto, Jeeto lotto, online slots, and casino games.
The biggest winner to date scored around $95 million
Minimal service charges and great customer service
Easy options of syndicates and bundles
Sign up by completing a profile with your relevant details such as name, age, and country.
Powerball ticket price à $4 (or 300 Rupees)
Subscription and multi-draw options
Lottokings
Global access website, no specific platform for India or Asia
Frequent discounts and promotions are sent via email.
Licensed under the Gambling Commission of Curacao
Over 20 international lotteries available as well as casino games, raffles, and scratch card games
Since their start 7 years ago they have seen thousands of users win millions of dollars
Minimal service charges and very positive reviews from customers
Easy access to syndicates where the group is picked for you
Sign up by opening an account and filling in your relevant details
Powerball ticket price à $4.40
1 Month Powerball syndicate price à $27.00 (totals 8 drawings)
Various multi-draw options and a subscription option
Wintrillions
Global access website, no specific platform for India or Asia
Loyalty program which gives discounts, multi-lottery syndicate deals, free jackpot boost promotions
Wintrillions is licensed under the Gambling Commission of Curacao
Access to over 20 traditional lotteries as well as raffles
Many winners over the years
Higher service charges compared to other sites
Syndicates include multi-lottery teams which increase your odds of winning money
Signing up involves creating an account
Powerball ticket price à $5.50
1 Month Power combo team price à $36
Flexible multi-draw and subscription options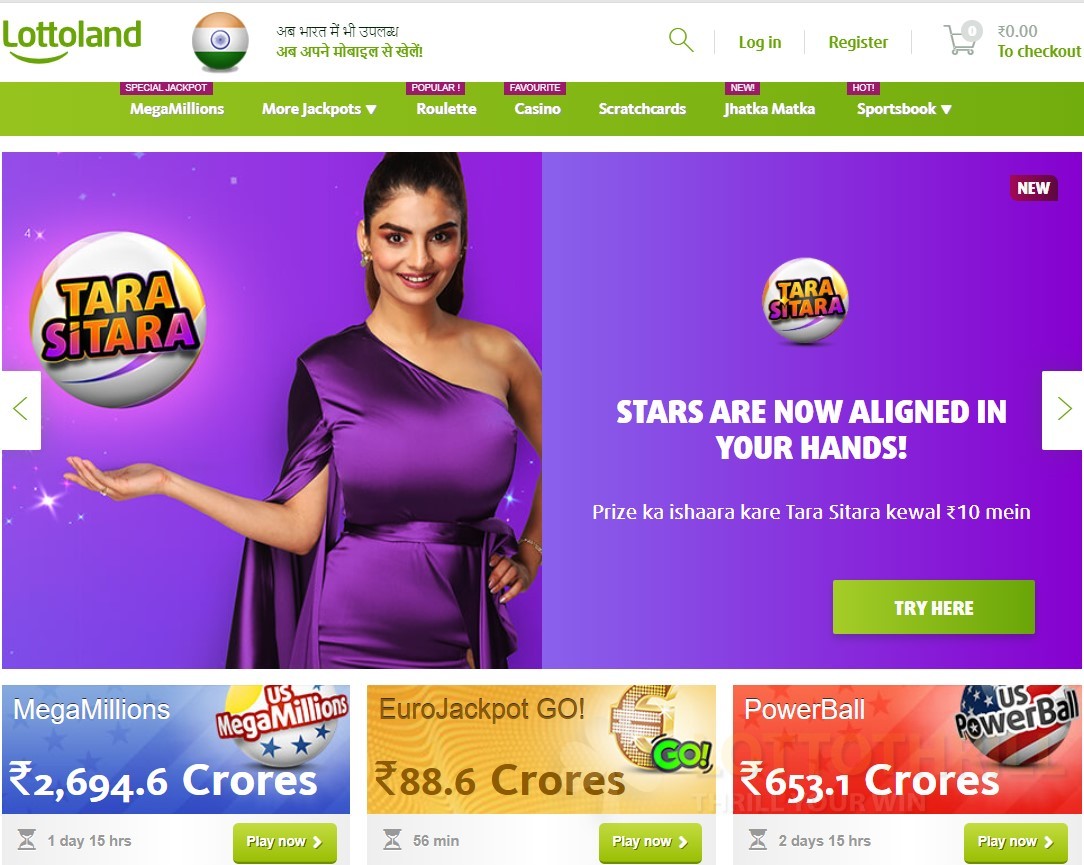 Conclusion
With all of this information now at your fingertips about the price of tickets and how to play in the Powerball lottery, all that's left to tell you are – Good Luck and Enjoy!