Best Lottery Sites
The internet has made it easier for us to connect globally and brought us many new opportunities. Thanks to the world wide web revolution, we exchange messages between continents, shop online and work via the web. But it also brought us something else: lotto online.
Nowadays, we can play at any time, from anywhere we want, without even having to leave our beloved couch. We have access to a wide selection of the best international lottery sites and play across various countries in the world. With only one click, we can buy a ticket online and never have to worry about losing a paper ticket in the depth of our pockets again.
In this article, we want to introduce you to the world's best lottery sites in the universe of the lucky games. We will explain their pros and cons, how you can play their games and which rules you need to watch out for. If you are keen, so are we!
A list of Best Online Lottery Sites
The Lotter (LottoSmile)
The Lotter (LottoSmile) is a private association managed by "Lotto Direct Limited", which has a gambling licence with the Malta Gaming Authority (MGA). It found its origin in 2002. You might also be familiar with this site under another name: LottoSmile. This website focuses only on the Indian lottery market and is the best to purchase tickets easily from your country.
It offers 50 different biggest world lotteries, covering the big and best ones, such as Powerball, Euromillions and Megamillions. Instead of betting only on numbers, the agency will provide you with an actual lottery ticket.
Furthermore, you can choose between many options to play, such as bundles, single tickets and syndicates. Casino lovers especially can go all-in as the website also covers games such as Scratchcards.
This lottery site is easy to play on the go as it has a user-friendly mobile app for Android and iOS.
You can pay for your tickets both by Visa and Mastercard on the webpage and the phone. Also, Web Money users can make a deposit of up to $5,000 onto their account. To contact the customer service, you can choose between various options, such as WhatsApp, live chat or email. Within 24 hours, you can expect a response to your inquiry.
| | |
| --- | --- |
| Pros | Cons |
| Special Offers | Service Fees |
| Loyalty Programs | No casino or slot games |
| Wide variety of games | Few payment methods |
Lotto Agent
Being one of the most popular lottery sites in the industry, Lotto Agent, also known as AgentLotto, started in 2012. It offers around 30 different lotteries and provides you with a scanned copy of your ticket. Managed by "Agento Ltd" it is a legal company with a license in Belize. It is regulated by the Government of Curacao and has proof of its credibility from McAfee. Next to having a user-friendly platform, it also provides you with a mobile app for Android only. You can download it via the website and use it on the go whenever you want. Another good feature is the different buying modes. If you're bored of playing classic games, this is an excellent place for you! You can play with syndicates, use bundles or use the calculative method.
Compared to the other international lottery websites, Lotto Agent provides many payment methods. If you don't want to use your credit card, you can also put Skrill, ESP, Paysafecard, Neteller, PostePay and many more to operate.
We also like that when playing Lotto Agent, you will receive many bonuses and promotions over time. This makes it one of our favourite lotto sites. And if you need any help, you can always reach their customer service in time. Contact them anytime via Live Chat, call centre or email.
| | |
| --- | --- |
| Pros | Cons |
| Wide variety of payment options | No casino games |
| Great offers, such as bonuses, promotions and deals | No mobile App for iOS |
| Scanned copy of the purchased ticket | Fees for playing online |
Lotto247
Even though Lotto 247 is one of the smallest international lotteries, we can recommend it to anyone looking for a great experience with online lotto. It offers around 10 different lotteries and covers mainly the popular ones. Thus, it is not only great for newbies to get familiar with the game of betting. Also, for gambling pros, it is pretty convenient as they find their favourite games at a one-stop shop.
Players don't have to worry about legality, as the agency has a registered gaming license from Curacao. The company itself is registered in Cyprus.
It offers a great selection of payment methods, such as Skrill, Neteller, MasterCard, GPay, UPI or even Bitcoin.
Next to playing amazing games such as SuperEnaLotto, Powerball, and Lotto 6 aus 49, you also have many casino games options. The main ones are slots, table games, casino live, Bingo and Keno.
Many bonuses, cashback, sign-up bonuses, discounts, and Freebies make the gaming experience at Lotto 247 even better.
And even though there is no app available currently, you can easily access the web page via Android and iOS.
If you ever have any problems don't hesitate to contact their customer support. Members also speak many languages, and you can talk with them via Live Chat or use the Callback request.
| | |
| --- | --- |
| Pros | Cons |
| Great payment methods and even available for Crypto use | A small selection of games |
| Fantastic selection of casino games | No mobile app |
| Customer support available in multiple languages | No syndicates or bundles |
Jackpot com
Being one of the newbies out there with 5 years in operation, Jackpot.com is a must on our list of the best online international lottery sites.
On this site, you can find 30+ of the most popular games. Instead of buying an actual ticket for you, this bookmaker lets you bet on the numbers of your chosen game. But no worries, because the odds are the same and high winnings are paid out to players regularly.
Even though many people were worried about the agency's reputation, Jackpot.com is not a scam. It has different licences from the UK, the Swedish and the Malta Gambling Commission. Jackpot.com is legal in India and is a spin-off company of Lottomatrix Operations Limited.
Here players can cheer up because next to the best lotto games from Germany, France, Australia, the USA, and India, you can play a wide range of casino games. Live Casino, Blueprint, Slots and Table Games are available to all gamers. Otherwise, you can also make use of Syndicates or the famous Scratchcards.
If you want to make withdrawals or a deposit, Jackpot.com allows you to use quite a few methods. Use bank transfer, Visa & MasterCard, Skrill, PayPal, PaySafeCard, EPS and many more.
One thing that makes this lotto operator stand out from all the others is the bonuses and campaigns. You can expect the best Lottery Tournaments, Scratch Bungles, fantastic bonuses and Cash Spins. All things that can make you more money when playing!
If you ever have problems with the website, you can contact customer support via Live Chat, Phone, Email and social media. Just make sure you double-check the availability of each, as office times here are limited.
| | |
| --- | --- |
| Pros | Cons |
| Great Casino Games and Campaigns | Customer Service availability is restricted |
| Wide variety of lotteries | Payments for subscription in advance |
| Clearly a legal page | Tax Payments |
WinTrillions
WinTrillions, also known as Trillonario in Latam, is licenced by the Caribbean company 'Legacy Eight Curacao'. It is owned by Triangulum N.V and shows proof of legal use. The betting site offers 20+ lotteries and the syndicate option for very enthusiastic players. Instead of receiving a scanned copy of your ticket, you bet on numbers you think will be drawn. This process makes this site a so-called "bookmaker". As a regular gamer, you can also expect great bonuses and discounts and unique membership options. Gold, Diamond and Platinum levels grant you many perks and better help when playing. You can accumulate loyalty points while betting on different lotteries and use them for great discounts.
Furthermore, you can use over 32 payment methods on this website, including Crypto, Visa, and EPS.
WinTrillions.com doesn't have an app for your phone, but at least the online site is super easy to navigate. In case you ever have any problems, customer service is available for you 24/7. Simply give them a ring or write an email. You can also use the Chat function on the home screen.
There are no commissions on your winnings, yet, they take fees if you want to bet on their site.
| | |
| --- | --- |
| Pros | Cons |
| Website in multiple languages | Withdrawals only in Euro |
| Great bonuses and discounts | High fees for playing on the site |
| Covers the popular lotteries | Subscription renews automatically |
PlayUSALotteries
The betting site PlayUSALotteries offers the best 15+ international lotto games from Europe, America and Australia. Instead of buying a confirmed lottery ticket, you simply bet on numbers like in sports games and win if your numbers are chosen. Here you can also have fun with Scratch Cards and Casino games, such as Keno. And if you're ever on the go and would like to make a bet, then no worries! PlayUSALotteries offers a mobile version of its platform for Android and iOS users. It is not an app, but at least it is better than nothing.
People from India can choose between 20 different payment methods. This includes Skrill, Crypto, WebPay, EPS, bank card and transfer. And the best is that there are no surcharges when withdrawing.
PlayUSALotteries also scores with promo codes and extraordinary deals! You can find welcome bonuses and receive discounts through the collection of points.
If you have questions about some procedures, you can contact customer service via Live Chat or the contact form.
Furthermore, with this lotto agent, you don't need to worry about legality. PlayUSALotteries holds the Curacao Gaming Licence and is part of 'Secure View Services Limited', registered in Cyprus. And if you're still unsure, we can confirm that the lotto agent has been in business since 1998.
Also the site offers bundles, such as Big5 and Super7, which could increase your chance of scoring the jackpot.
| | |
| --- | --- |
| Pros | Cons |
| Many payment options | No app |
| Available in many languages | The selection of games could be broader |
| Nice discounts and deals | Customer support is not available 24/7 |
LottoKings
LottoKings was formerly known as CongaLotto but is now managed by the company Legacy Eight Curacao N.V.
The license comes from the Government of Curacao, which also regulates other lotteries, such as Lotto Agent. So it definitely is not a scam.
It is known as a bookmaker, which means the site lets you bet on numbers instead of buying a ticket on your behalf.
LottoKings provides you with 20 lotteries from all over the world, covering famous ones like Powerball and EuroMillions. They also give you coupons as vouchers, such as 'Buy 1, get 2 free. You can also play with syndicates or use the MultiDraw option. This way, you can participate in more draws and pay less for your tickets.
Extras like bundles, syndicates and raffles are available.
If you'd like to make a payment or withdraw money, there are various options. People from India can use Skrill, Visa, AstroPay, Bitcoin or Neteller. But unfortunately, everything has to be done via the web option of the site as there is no app available.
LottoKings also has a customer service you can gain access to through email, phone or LiveChat.
| | |
| --- | --- |
| Pros | Cons |
| Proof of legality | Compared to other sites, small number of payment options |
| Nice selection of games | Customer Service could be better |
| Deals and bonuses are available | self-renewable subscriptions |
LottoLand Asia
With more than 25 of the best lotto games available, LottoLand is one of the most famous sites in India.
It was established in 2013 and is regulated by the Government of Gibraltar, the British Gambling Commission and the Irish National Licence Office.
It gives you access to great lotto games like Powerball, ElGordo and MegaMillions and world-known casino games. Here you can find online Slots, Poker and Table Games. What sets them apart is the possibility of playing the Jeeto Lotto, the fastest game withdraws made every 4 minutes. Furthermore, you gain access to the 'Sportsbook' when signing up. This is a place for enthusiastic gamers who like betting on sports games. Here they can find the latest news and statistics related to these events and also bet on them.
LottoLand Asia offers its mobile version as an app for iOS and Android devices. Here players also have the option to choose between different payment methods. You'll find Skrill, Neteller, bank transfer and MasterCard/Visa. From here, you also have access to their customer service 24/7 via email and LiveChat.
You are welcomed with excellent bonuses and also seasonal campaigns, which give you nice perks while playing. These will usually be sent out to you via email or SMS.
| | |
| --- | --- |
| Pros | Cons |
| Unique features, such as Jeeto Lotto and the Sportsbook | A tiny selection of payment methods |
| Mobile app | Customer Support not available 24/7 |
| Great selection of lotto and casino games | Too many spam mails |
PlayHugeLottos
This international lotto agent is in the same gaming group as PlayUSALotteries and is licensed by the Government of Curacao. It is also owned by the company Secure View Services Limited, which is based in Cyprus.
PlayHugeLottos offers 18+ different lotto games from Europe and the US. You can find Powerball, MegaSena, LaPrimitiva, EuroMillions, EuroJackpot and many more. Some alternative games could awaken your interest! The lotto provider grants ScratchCards, Bingo and Casino Games like Keno and other famous table games.
An exciting feature of this site is the different styles you can gamble with: PlayHugeLottos offers other bundle options like 'Super7Bundle' and 'Big5Bundle', which allow you to choose tickets from different lotteries and decide on how long you'd like to play them. The 'IntelliPlay' option is brand new and a fantastic feature for you when you fancy playing EuroMillions. It allows you to join the game automatically whenever the jackpot is crashing through the roof.
If you want to pay for your tickets, you can use Skrill, AstroPay, EPS, WebPay, credit cards or Crypto.
Furthermore, PlayHugeLottos rewards you with great bonuses, discounts and deals from time to time. You can join fun competitions and increase your winnings when playing.
And if you ever have a problem, contact customer support via email and phone number.
| | |
| --- | --- |
| Pros | Cons |
| Great Extras, such as bundles, promotions, and competitions | 5% commission on winnings |
| Many payment options | Customer Support not available 24/7 |
| Promising selection of lotto games | No mobile app |
Multilotto
MultiLotto is a lottery agent that offers 40+ games and Casino Games like Slots, Card Games and ScratchCards.
It is available in 16 different languages and provides you with an app for your mobile devices with iOS and Android.
You can get great sign-up bonuses and other deals that help you to save money when playing. Furthermore, you have various options for multi-draws, syndicates, subscriptions and systematic forms.
MultiLotto is regulated by the Government of Curacao and managed by Multi Pay N.V. So yes, it is entirely legal. Like all the other great sites out there, it has high-quality SSL encryption to support safe gambling for everyone.
You can pay for your winnings via credit/debit cards, PaySafeCard, WireCard, Neteller and Crypto. It is also more of a betting site than a ticket seller, similar to betting on sports games. This means that you won't receive a copy of the ticket you bought.
Customer Service offers LiveChat functions and is reachable through email and call. The website is super easy to overview and gives even new players the chance to become a member of MultiLotto.
| | |
| --- | --- |
| Pros | Cons |
| Great selection of Casino Games | Customer Service could be more advanced |
| Nice bonuses and deals | Could have more payment methods |
| Good selection of different lotto games | No scan of the original tickets |
Giantlottos
With only 12 available lotto games to play, GiantLottos is one of the smallest yet great lottery providers out here. It is available in many languages like Russian, Spanish and English and provides you with a scanned copy of your bought tickets. McAfee classifies the site as trustworthy, and it has an actual licence from 'Neezy Technology'. They have their offices in Cyprus and have been in the business for 12 years, providing records of many lottery winners from all over the world on their site.
Next to Powerball, MegaMillions and the German 6 aus 49, you can also play with syndicates, bundles and raffles covering all the great games.
Unfortunately, there is no mobile version available yet, but the platform is accessible from every device.
Customer Support is available through telephone and various emails for different requests.
You can use payment methods like EFT, credit cards and bank transfers. Yet, GiantLottos charges a 5% fee on winnings that exceed 1.000 Pound. Also, if you'd like to withdraw money, you need to contact customer service beforehand and provide them with proof of identification. This way, they want to make sure that no one other than yourself can claim the price.
Overall it is a great site that's worth the try.
| | |
| --- | --- |
| Pros | Cons |
| Great options for bundles, syndicates and raffles | Not many games are available |
| Super easy to navigate on the website | No mobile app |
| Proof of being a secure site | Payout could be managed easier |
How to find the best lottery website
When it comes to choosing the best lottery, there are some criteria that we need to take into deep consideration. We continuously analyze the best online lottery sites in the world based on some specific points.
Here are some key facts you should look out for when choosing which international lottery to play. This way, you can become the absolute lotto pro:
The user interface: Here, we analyze how easy the website is to use. Is it hard to get the hang out of it, or does it take a while to figure out where everything is? If there is a clear structure within site, that's great! Especially as a new player, you shouldn't have trouble looking for the 'register' button or getting an overview of the different games. Also, always pay attention to how fast the site works. If it takes ages for the page to load, that's not a good sign, especially when betting online.
Cross-platform support: The more accessible the website is, the better. That means if the online lottery offers an application for mobile devices, such as phones or tablets, it makes us happy. Nothing is better than playing whenever we want, independent from where we are. And with being a nation that loves to always have their phones in their pockets, it is more than just convenient playing on the go. So if an international lotto provider presents us with an app for playing, they genuinely care about their players.
Game range: We value a great selection of all the different lotto games out there in the world. That's why a lotto website needs to provide its players not only with just the most popular ones. We'd like to try as many of them as possible! And the more different they are from each other, the better.
Price: The ticket prices are an essential key factor in selecting the best online lottery sites in the world. The prices shouldn't be too steep and be in the same range as other online lotteries. So make sure to check the expenses on online tickets before you start playing. You should also watch out for any extra fees, such as taxes on winnings or withdrawal costs. Some online lotteries like to charge you for subscribing to them. That's why it is vital to compare sites and their prices before betting on one. A high fee means a big no!
Payment methods: This criterion is an essential one. Many players from different countries come together to play the best lotto online. But as everyone is from another place, this also means that everyone uses another payment method. People from India like to use UPI, while in Europe, it is common to use Visa or MasterCard. So as you can see, an international online lottery needs to provide all its players with the right option. Otherwise, they simply don't play. In our reviews, we always double-check if all the proper payment methods for Indian players are available. And if there is a vast selection, then it ranks higher than others.
Safety and security: As mentioned at the beginning of this review, the internet revolution brought us a lot of conveniences. But with comfort, easy access for the wrong people also comes, which creates a place of scams. Before giving the green light for an online lottery, we always check their legality carefully. And you should too! Always ask yourself questions like "What license do they have?", "Where are they registered?" or "By who are they authorized?". These not only help us to identify fraud but can also save you from losing all your money.
Basic Rules for Playing Lottery Online in India
Even though there are so many different websites you can use for playing lotto online, most of them have the same rules.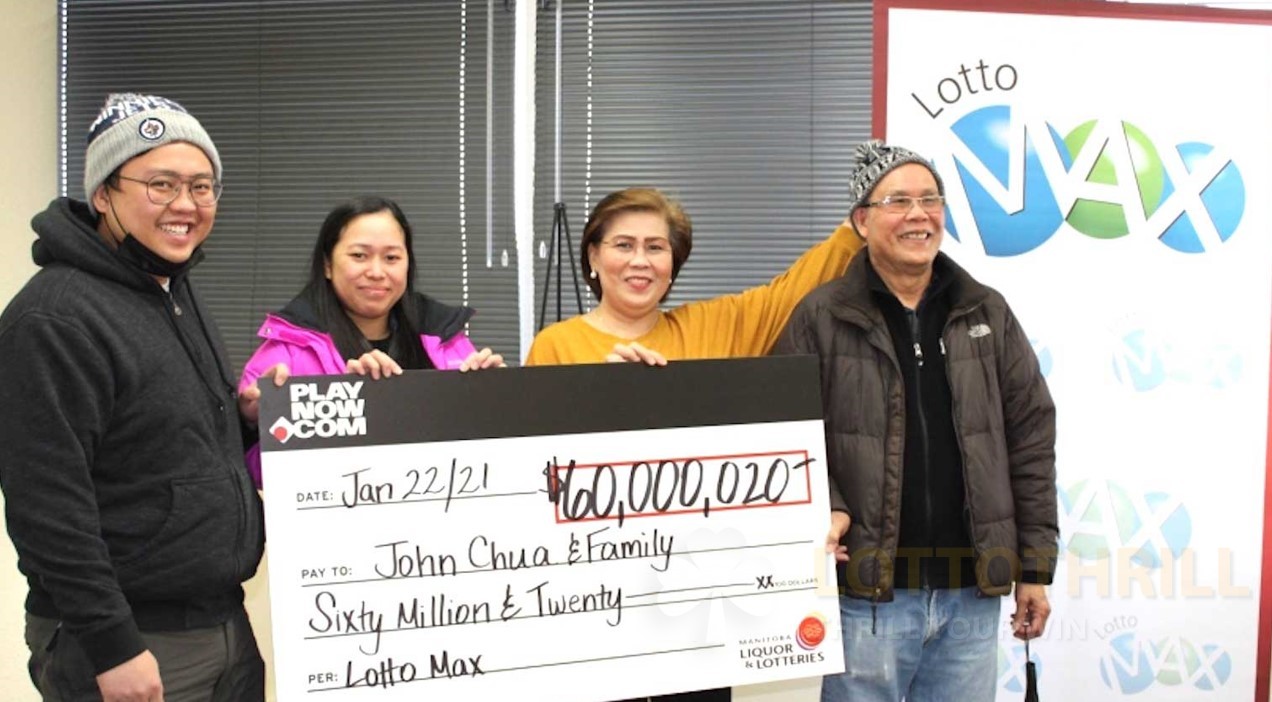 If you are 18 years and above and would like to set foot into the world of the best international lottery websites, then this is the right place for you. Here you can find a summary of the basic rules you should follow when playing the lottery online in India:
Decide on one of the many online lottery providers online and choose the right one. Use our detailed information page above and select the one that suits your intentions best.
Log into your account or create a new one by clicking on the register button.
Fill in your personal details, such as name, birthday, phone number and email address. Make sure you put everything down correctly, as this information is used to claim winnings.
Deposit your first money into the account. You can use one of the displayed payment methods such as bank transfer, credit cards, Crypto, PaySafeCard and many more. The options depend on the lottery website.
Select the numbers for your favourite lottery. Sometimes you can get the numbers chosen for you by the random number generator on the site. Also, don't forget to make use of bundles or syndicates if present.
Pay for your ticket.
If you win a prize, you will be automatically informed and receive an email. Some lottery websites even have agents that call you in case of winning.
Withdraw your money via one of the withdrawal methods. Sometimes you will get an email with information about the withdrawal process.
How to Buy a Lottery Ticket Online
If you still feel hesitant about joining the universe of the best international lottery sites, then look no further. It is definitely not a journey of thousand miles and super easy to do.
Follow these guidelines to join the community of awesome numbers games and eyeballing world jackpots. It is as simple as that:
Sign in to your account or create a new one on the chosen lottery site.
Fill in the account details, such as name, country, number, age and email address.
Decide on the payment method you would like to use. For Indian players, it is best to choose UPI, Skrill or Neteller.
Make a deposit
Choose the international lottery you would like to play, such as MegaMillions, Powerball, SuperEnaLotto, etc.
Choose the number of tickets you would like to buy. You can purchase the tickets directly from your e-wallet.
Select your numbers or let the Random Number Generator choose them for you.
Look out for any bonuses or beneficial deals, such as syndicates and bundles. They can increase your chance of winning.
Pay for your tickets.
If your numbers win, you will receive a notification via email, SMS or a call. The winnings go straight into your e-wallet from where you can withdraw them.
Conclusion
With so many world best lottery sites out there, it sometimes can be overwhelming to find the best one for you. And while we know you would like to try them all, you shouldn't put too many irons in the fire at once.
We analyzed many international lottery websites and showed you which criteria are essential when choosing the best one. By following the simple steps above, you can become the new master of the lotto game and join other jackpot winners on the throne.
It's never been easier than playing the best online lottery sites in the world from India. So take your chance and throw all your hesitations overboard. The lotto universe is waiting for you!
FAQ
Are online lottery sites safe?
Yes, they are! It is always important to look at the individual licences, where the provider is registered and who authorized them. The internet is accessible to everyone, which also makes it a place for scams and fraud. But if you check the website or read through our reviews before betting, you will be on the safe side.
Are all these lottery sites available in India?
Yes! Some of them might be registered under a different name, such as TheLotter (LottoSmile). But you can play all of them legally from India.
What is the best international lottery site?
This depends solely on your personal requirements! Do you like a massive selection of games or a smaller one? Do you also like to play casino games online? Or would you prefer a lottery that offers syndicates and bundles? Each international online lottery provider is different and has something others might don't have. So get into the research and find out which lottery fits your needs best.
Can I play on international lotteries websites using Indian payment methods?
Yes, you can! Indian payment methods, such as UPI, Skrill, Neteller, or even Crypto, are available on most sites. You can find them displayed on the lottery homepage or at the very bottom in the short information section.